SCRIBBLE DOGS Ph 33681617
petergrub@dodo.com.au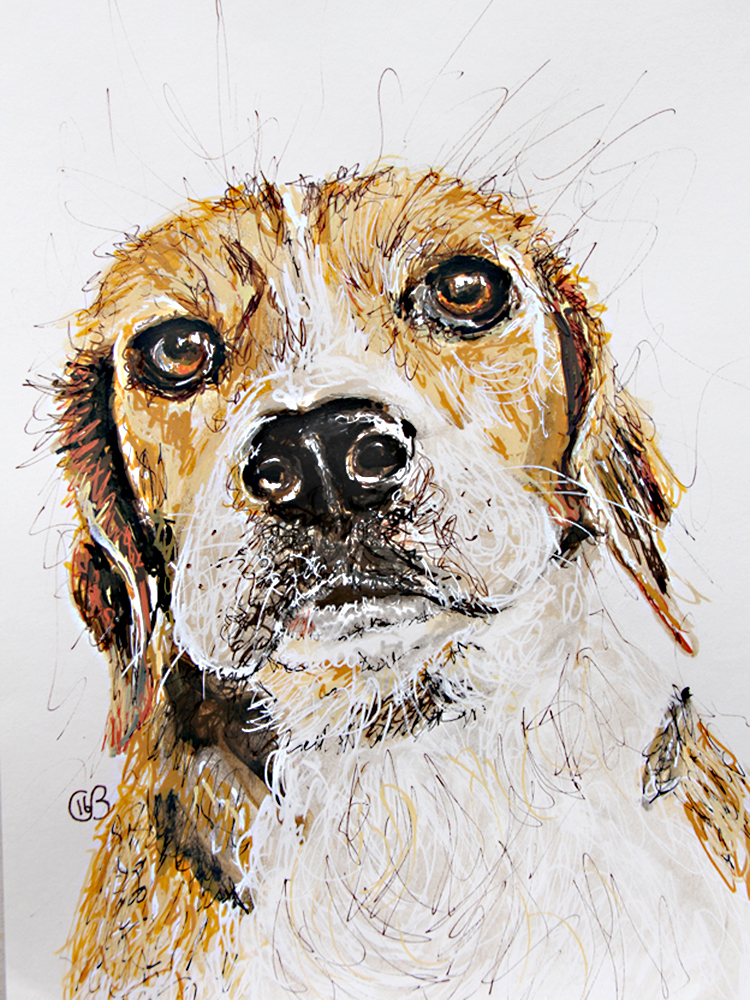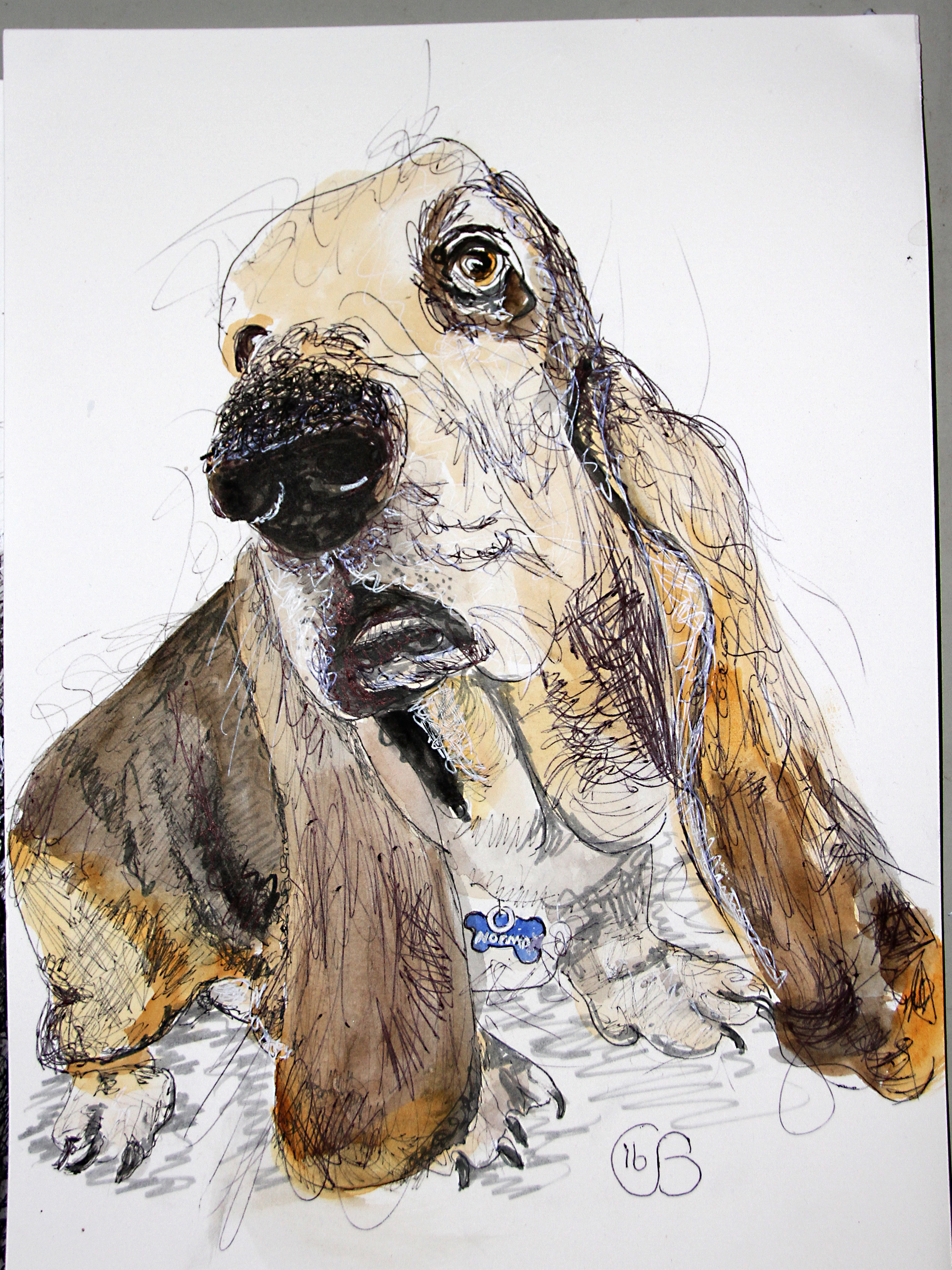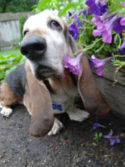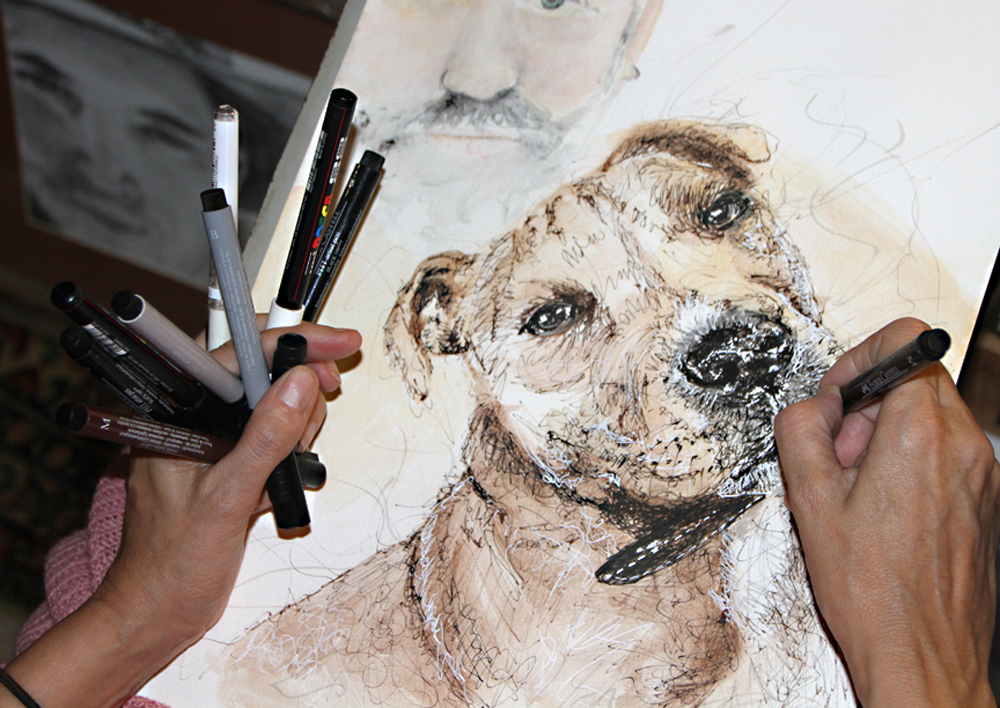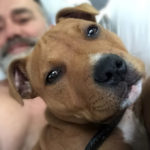 I tend not to do the same scribble for every dog as each one one has a different personality and I find my hand scribbles according to how your furry friend feels to me.
SCRIBBLY BEGINNINGS
I have been drawings since I could hold a pen, at school some teachers may of said it was really the only thing I showed interest in! I remember them leaving my drawings up on the walls long after others were taken down…….
I have tried every medium and all sorts of subjects but often became bored, moving on to other art forms and styles…(check out my other facebook page too to see the other art i do!) But the only thing that I have drawn consistently over the years seems to be animals and mainly dogs!
I guess dogs have always been my passion!! Last year at the age of 18 years old my dearest old Mr Grub died he was a beautiful Parsons Jack Russell Terrier. Heartbroken, I should draw him (could be good therapy) but I just couldn't/can't bring myself to draw him just yet, so I started to draw my friends dogs instead! which they loved! Soon friends of friends all wanted me to draw one for them too and so Scribble Dogs was born. One day I may draw my Mr Grub but until then let me draw your cherished furry friend in my lively fresh style and make you happy! Check out my blog and let me know what you think!
                                                                                                                             Best wishes Christine Butler  scribbledogs.com